FIELD INSTALLABLE CONNECTORS & FIELD POLISHING TOOL
Powered by

Polish without using water!!

The palm-sized field polishing tool does not need electrical power, and can do both PC polishing or APC polishing for quickly & easily assembling connectors at the work site!
FEATURES
Ideal for FTTH construction sites such as closures and in-home terminal connections. With APC polishing, it can achieve a return loss of more than 65dB. The product also gives superior environmental reliability than the mechanical splice type field installable connectors.
Installing Connectors Quickly and Easily
Simply insert the fiber into the specialized connector part, position it using the tool, then polish using the drawstring-operated field polishing tool. The operation is completed with just 3 easy steps!
Field Polishing is Fast & Simple, and No Need of Water and Electrical Power
Polishing liquid and water are not needed, and one polishing (one drawstring pull) takes less than 5 seconds. Since the connector's ferrule end-face is pre-polished, APC polishing is completed with only 1-time drawstring pull, and PC polishing with 2-times drawstring pull. The polishing films can be re-used for 4 times.
Excellent Optical Performance & Environmental Resistance
A high return loss of 50dB or more for PC type and 65dB or more for APC type, and a connection loss of less than 0.3dB are realized. Unlike the mechanical splice type, the product does not use a refractive index matching agent, so it has excellent environmental reliability.
PRODUDCT SPECIFICATIONS
The Structure of Connector
The connector has no splicing point. The fiber is penetrated through the ferrule and fixed by the fiber clamper, and the end face of the fiber is set to be protruded from the ferrule by around 70μm and is then polished on site to around 10μm by the field polishing tool.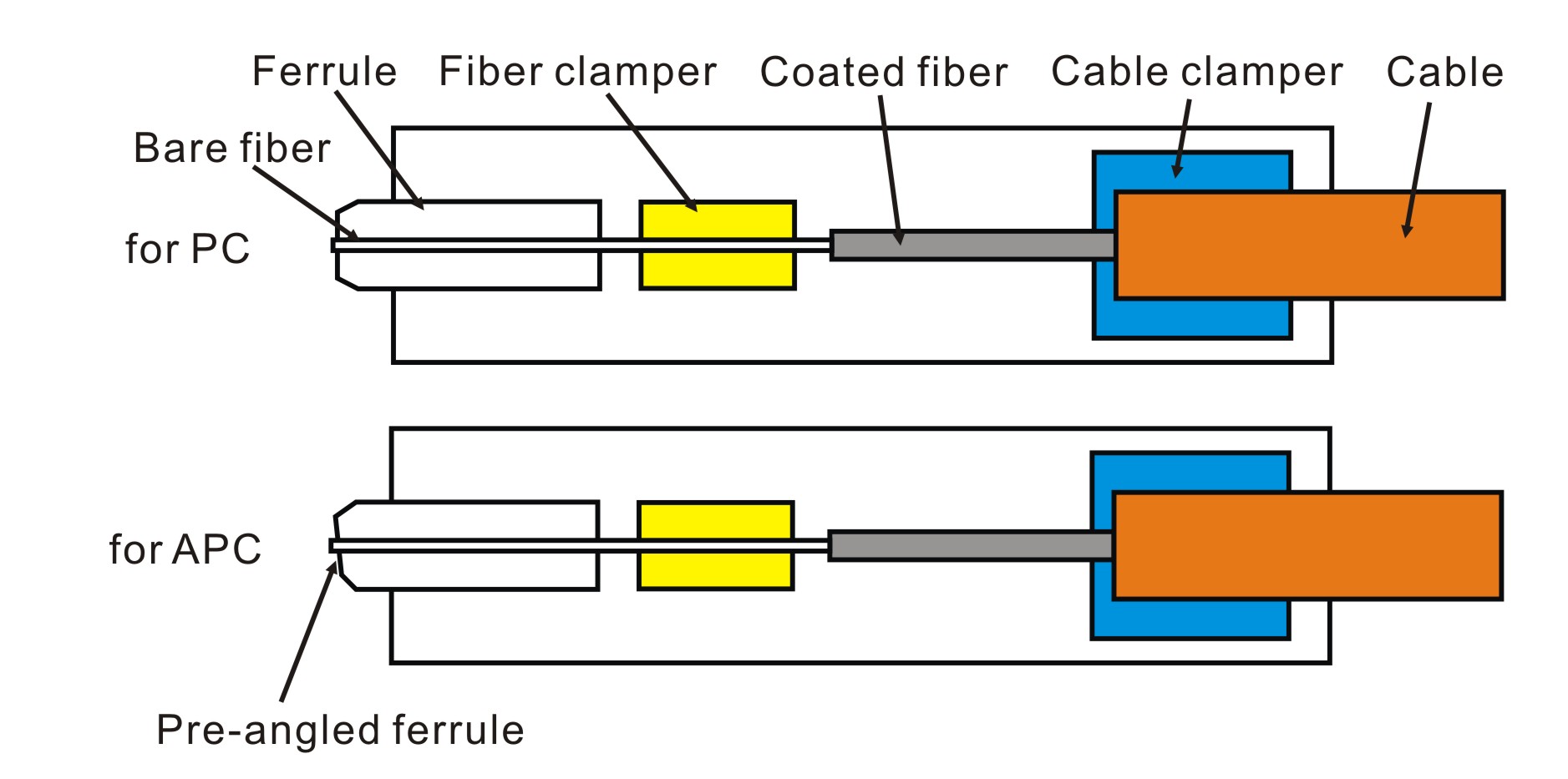 Specifications
Applicable connector types
SC
Polished types
APC, PC
Applicable fiber types
Single mode, Multimode
Applicable cable types
2mm or 3mm round cable
2mm x 3mm or 1.6mm x 2mm flat cable
Optical performance
APC: Insertion loss ≤0.3dB, Return loss ≥65dB
PC: Insertion loss ≤0.3dB, Return loss ≥50dB
Multimode: Insertion loss ≤0.2dB, Return loss ≥25dB
Mechanical and Environmental Properties
Test
Condition
Performance
Repeatability
>50 times
∆IL ≤0.2dB
RL ≥65dB (APC)

IL: Insertion loss
RL: Return loss
Traction cord
10N, 120sec
Fall
50cm, 10 times
Vibration
10 to 55Hz, 0.75mm p-p, 90min
Cold
-40°C, 96h
Dry heat
75°C, 96h
Temperature cycle
-40°C to 75°C, 16 cycles
Temperature Cycle Test Results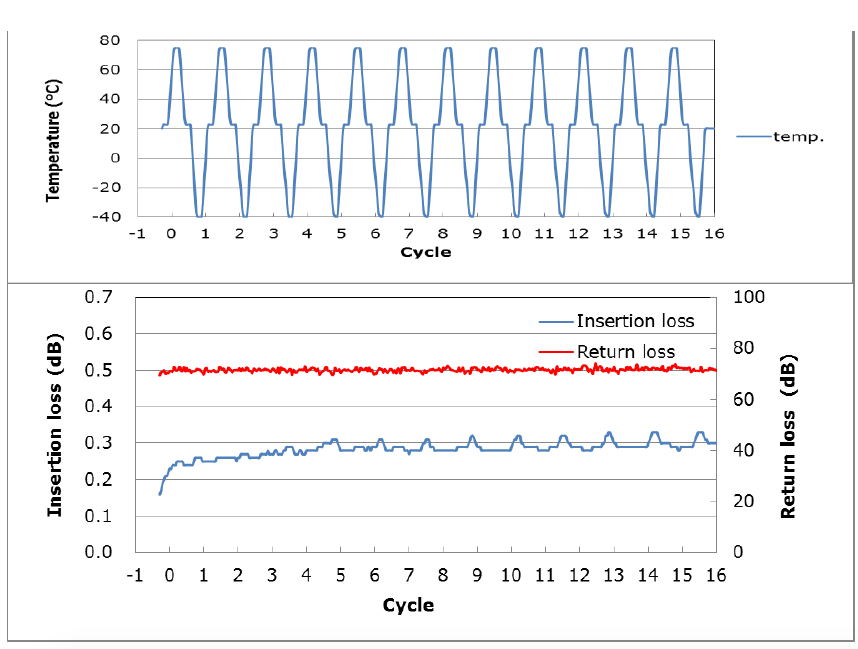 Test conducted by NTT Advanced Technology Corp.
TOOLSETS AND COMPONENTS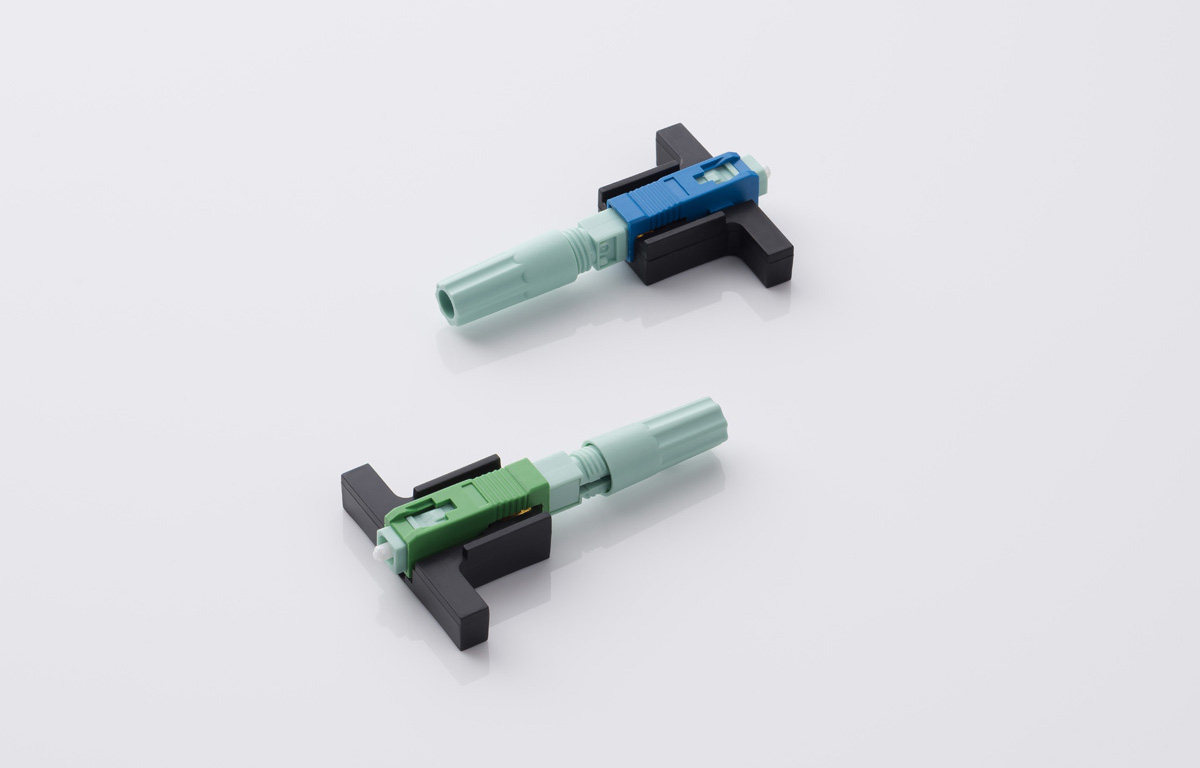 Field Installable Connector (SC/APC and SC/PC)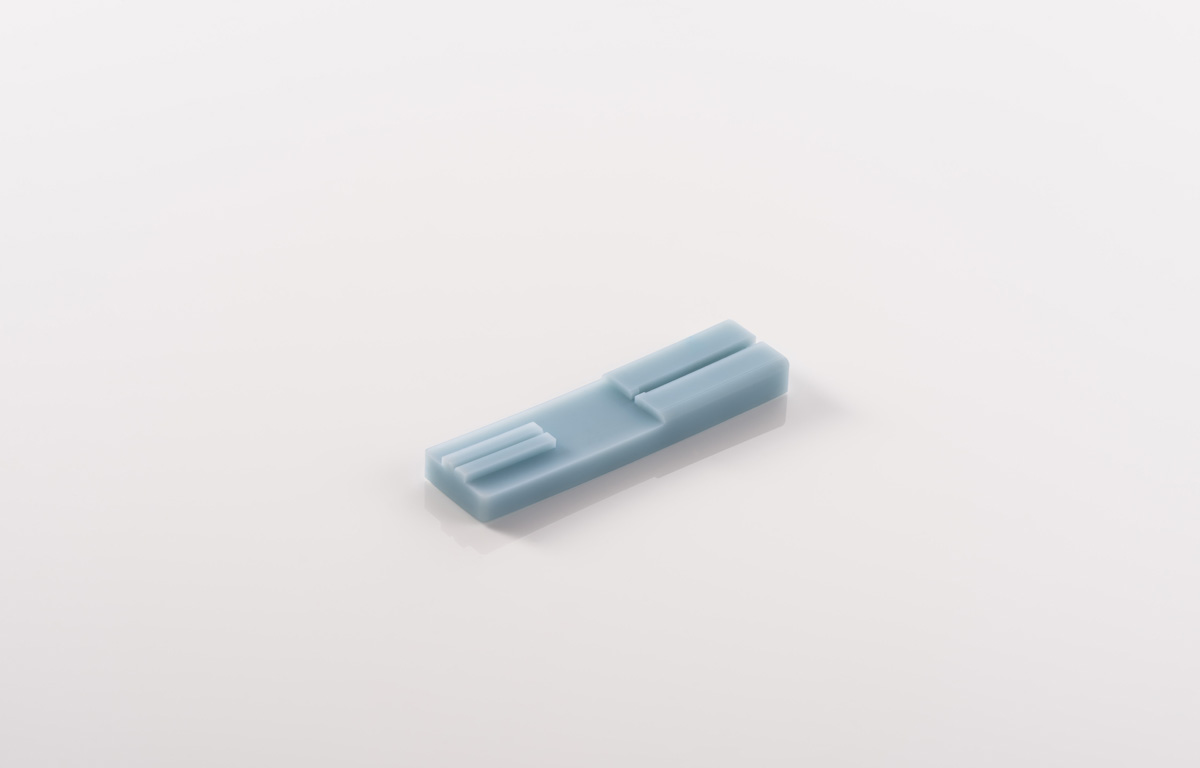 Cable Holder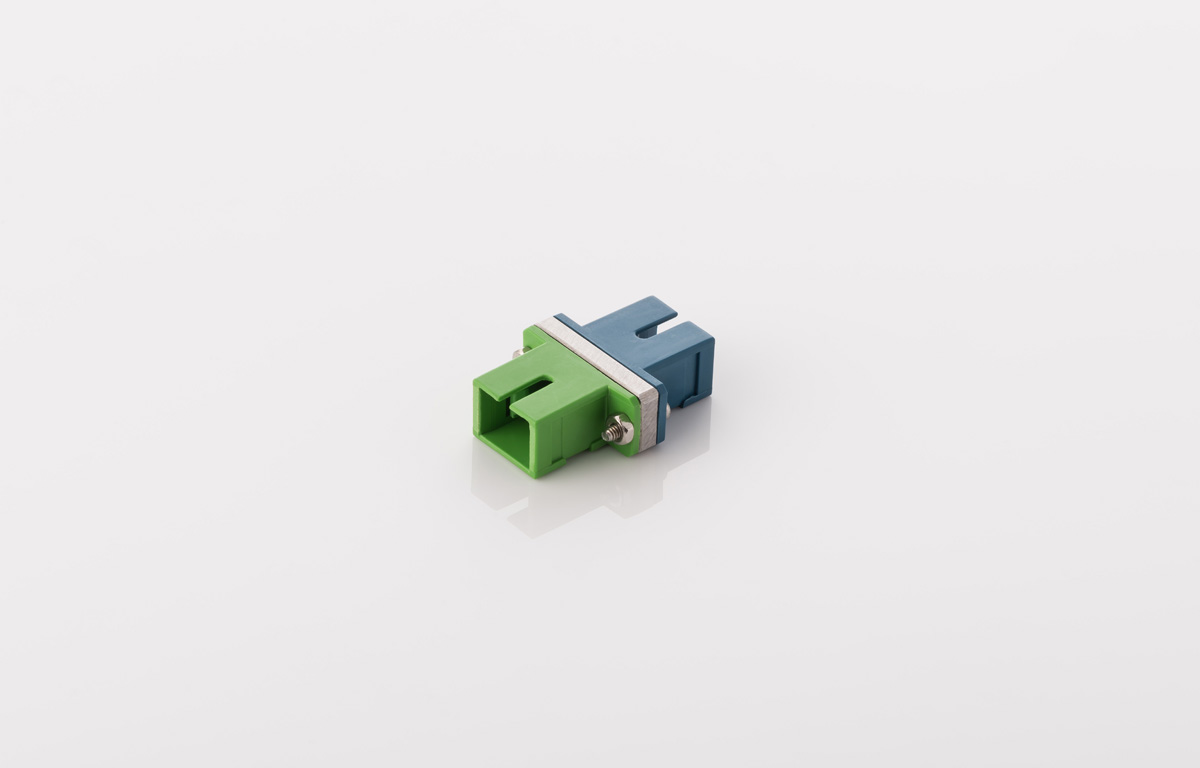 Butting Tool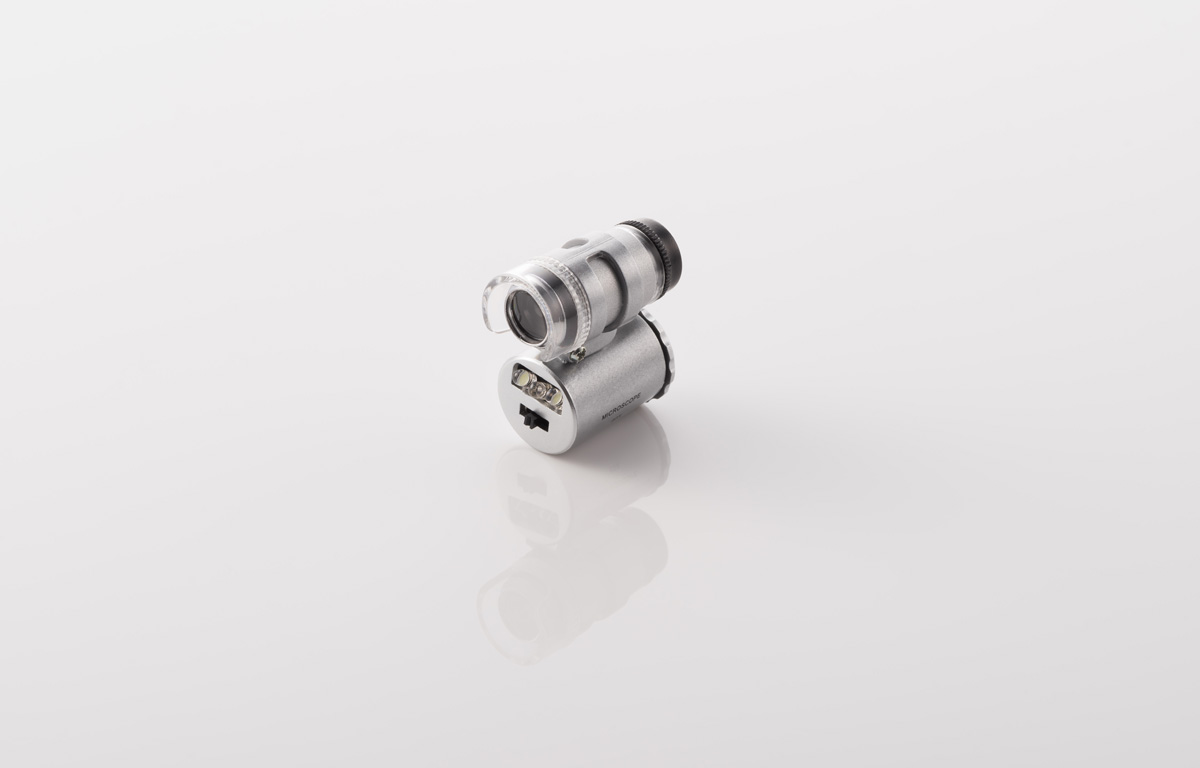 Loupe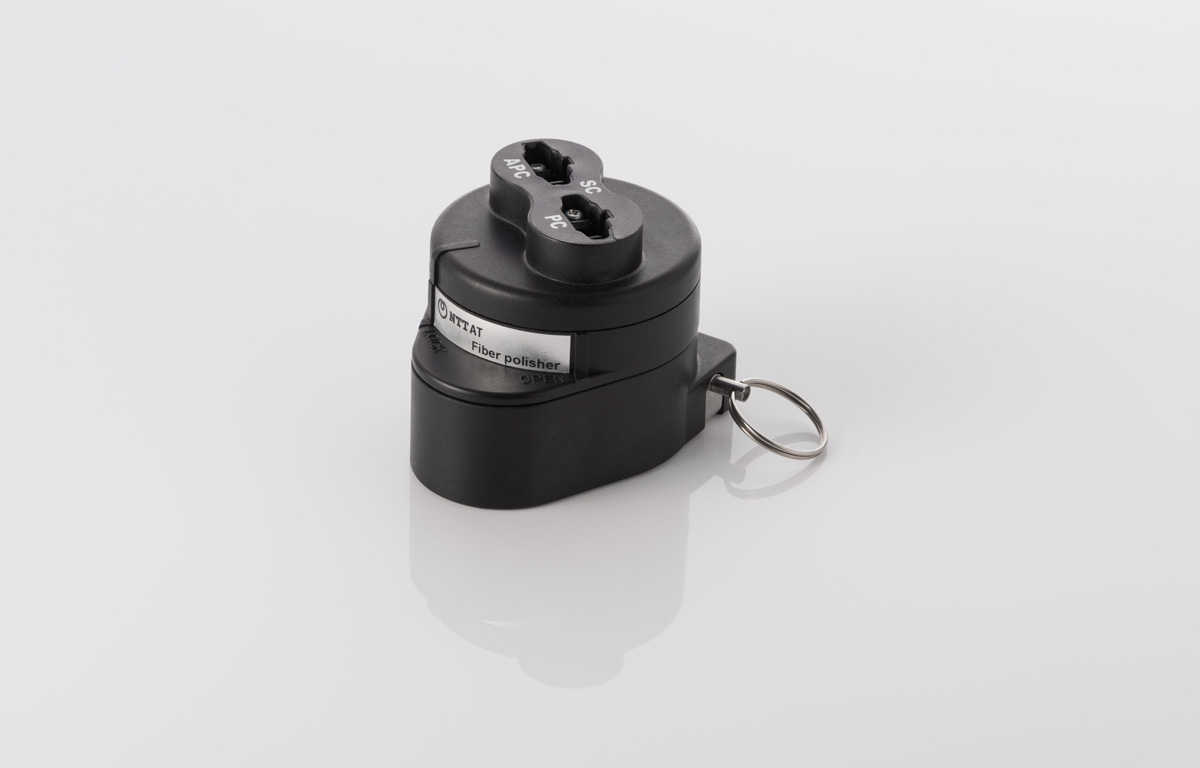 Field Polishing Tool
ASSEMBLING PROCEDURE
1. Cut the cable jacket, set the cable into the cable clamper, and strip the coating by the predetermined length.
2. Set the cable clamper into the cable holder.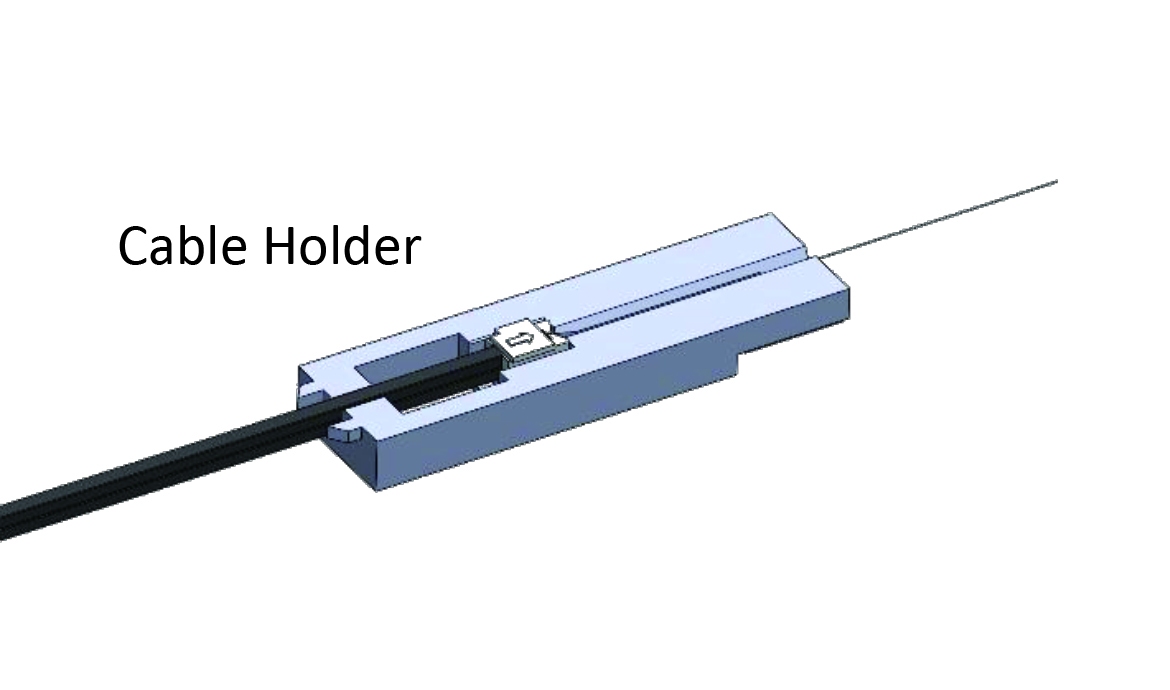 3. Use fiber cleaver to cleave the fiber by the predetermined length set by the cable holder.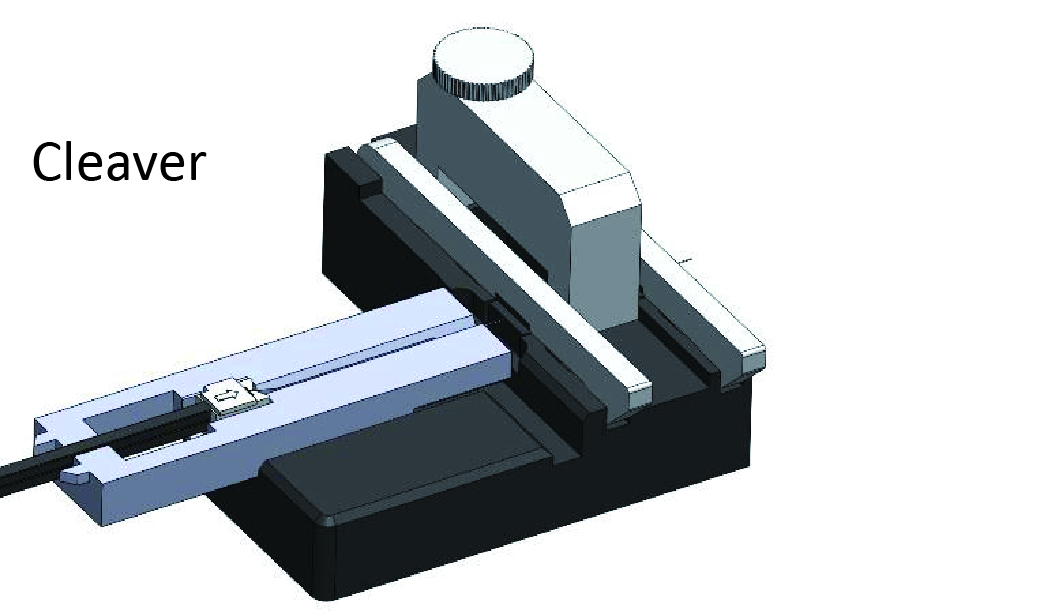 4. Connect the connector body to the butting tool.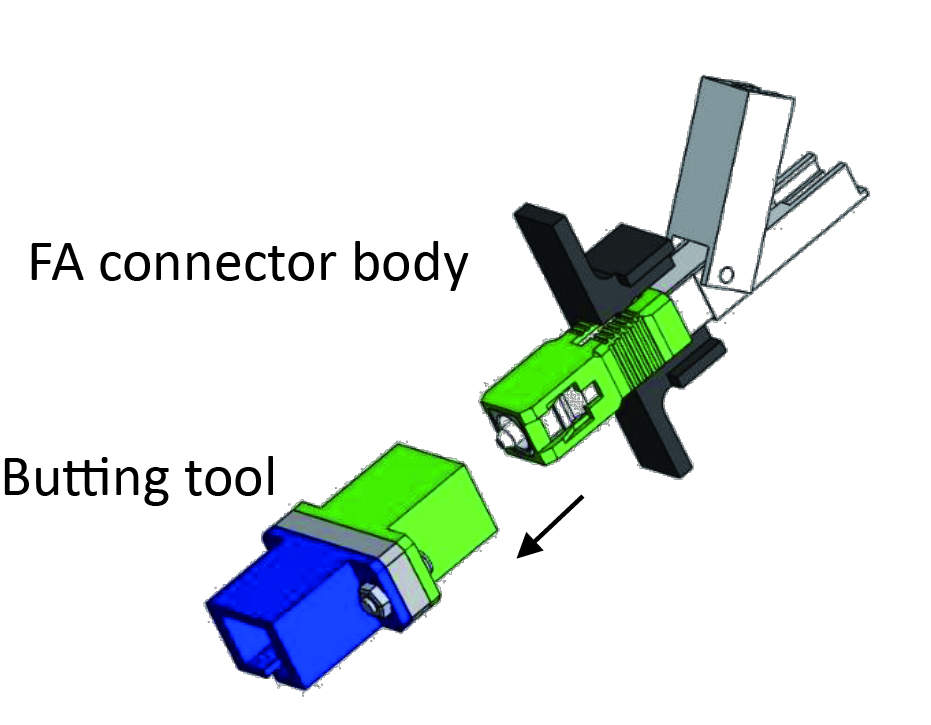 5. Insert the fiber (with its cable set by the cable clamper) to the proper position on the connector body, and clamp the fiber inside the plug by the clutch tool.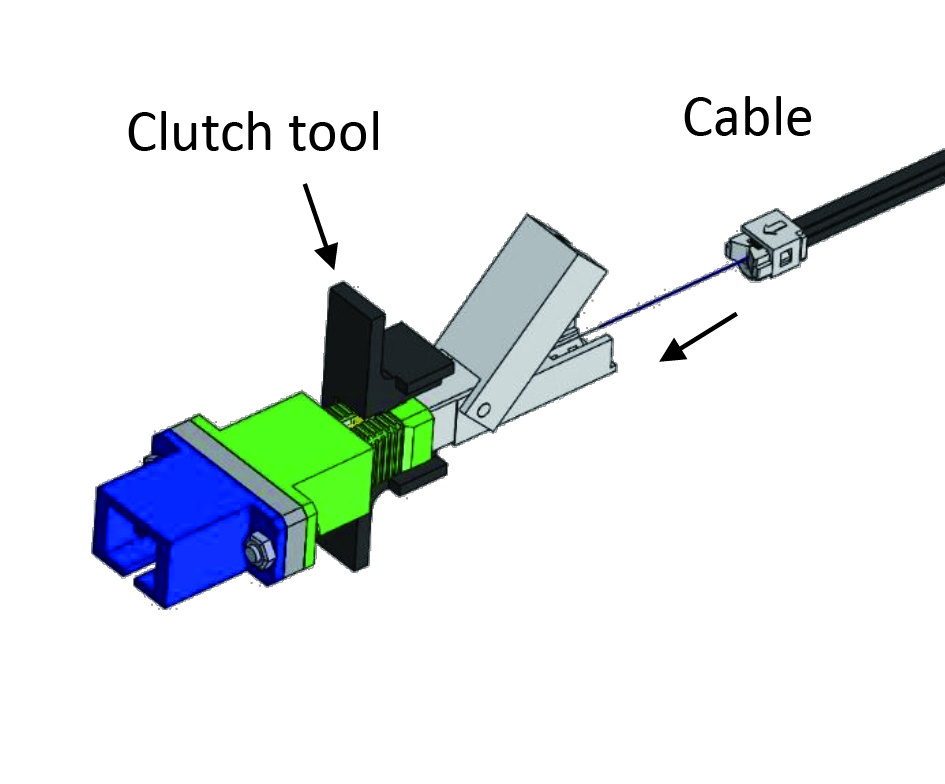 6. Connect the plug to the field polishing tool, pull the retractable drawstring all the way until its end, and complete the polishing by releasing the drawstring for it to retract to its original position.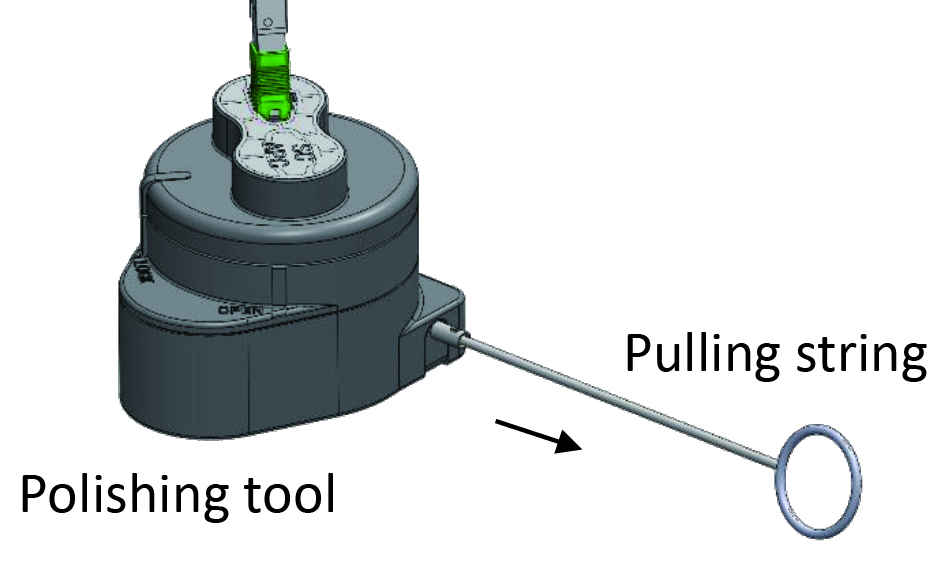 DATASHEET
DOWNLOAD
USER MANUAL
DOWNLOAD
NO POLISH TYPE FIELD INSTALLABLE CONNECTORS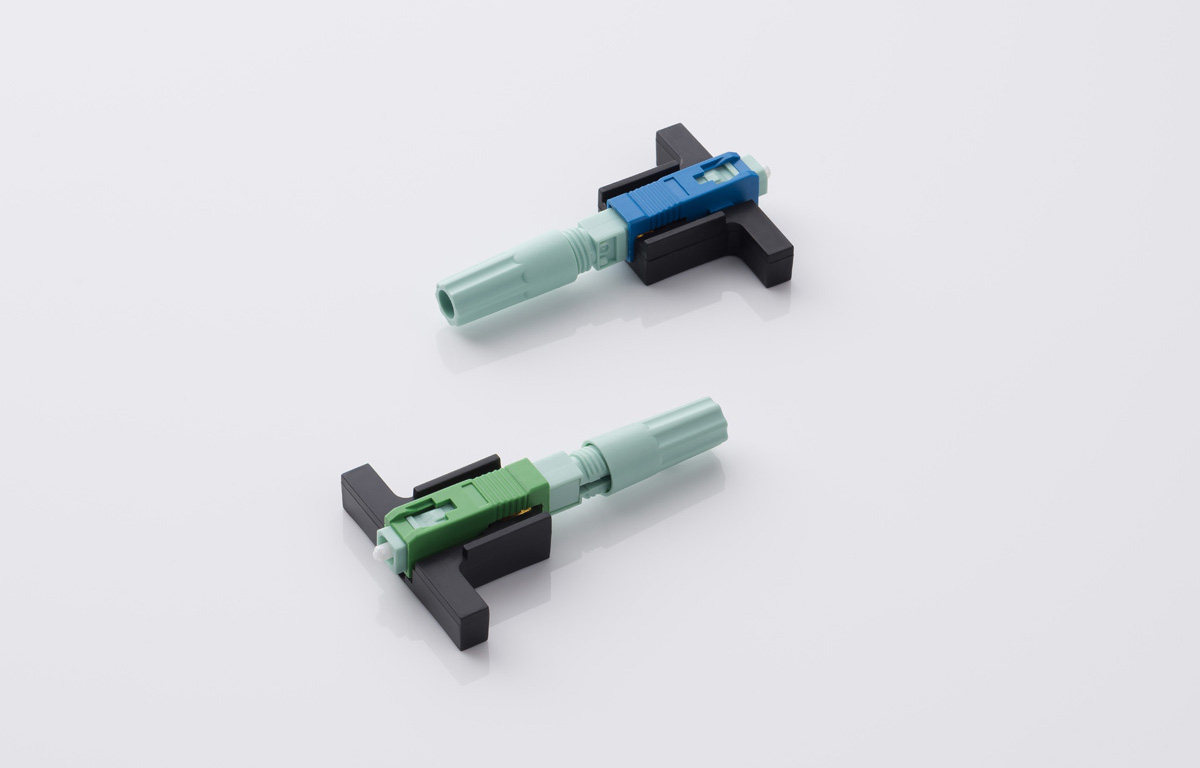 Applicable cable type:
2.0mm or 3.0mm round cable
1.6mm x 2.0mm or 2.0mm x 3.0mm flat cable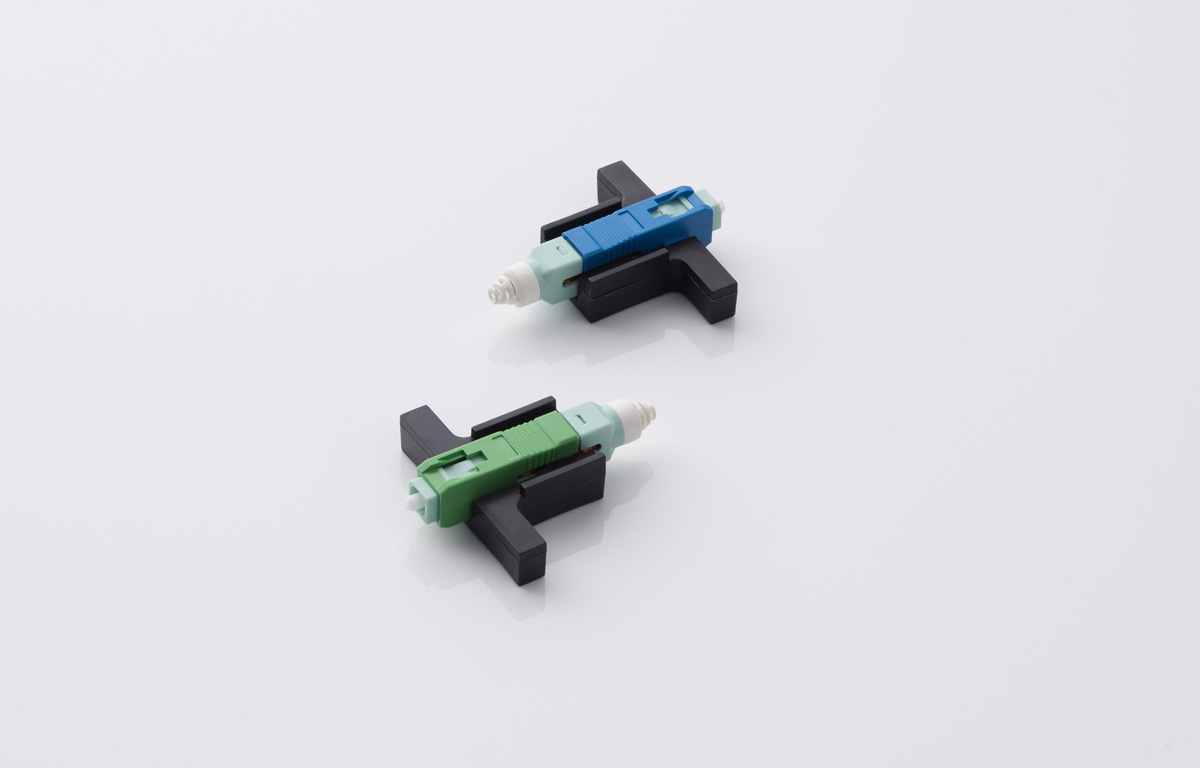 Applicable cable type:
0.9mm round cable
FEATURES
Precise Fiber Alignment achieved by In-Ferrule Fiber Interconnection
The embedded fiber and the inserted fiber are mated inside the ceramic ferrule of field installable connector, with an accuracy of 1.0µm. The C-slot design realizes a very precise fiber alignment, and has strong adaptability for different outer diameter of embedded fiber and inserted fiber.
Exceptional Environmental & Mechanical Properties
Traditional field installable connectors use plastic V-groove as the vehicle for interconnecting two fibers. Our FICs use ceramic ferrule, whose the material has excellent compatibility with glass fiber and low thermal expansion coefficient, over a wide operating range (-40°C to 85°C). Compared with plastic, ceramic is more rigid, has stronger mechanical strength, and will not deform.
Matching Gel will not be Contaminated or Evaporate
Since the interconnection of two fibers is realized inside the ceramic ferrule, there is no risk of contamination or evaporation of matching gel.
Fast & Simple Assembly Procedure
Our field installable connectors are easy to be assembled by using a dedicated tool. Besides, the fiber insertion is very smooth, since the ferrule's entry funnel will guide the fiber move forward easily.
PRODUDCT SPECIFICATIONS
Specifications
Applicable connector types
SC
Polished types
APC, PC
Applicable fiber types
Single mode, Multimode
Applicable cable types
0.9mm, 2mm or 3mm round cable
2mm x 3mm or 1.6mm x 2mm flat cable
Optical performance
APC: Insertion loss ≤0.4dB, Return loss ≥55dB
PC: Insertion loss ≤0.4dB, Return loss ≥40dB
Multimode: Insertion loss ≤0.2dB, Return loss ≥25dB
Mechanical and Environmental Properties
Assembly repeatability
≥5 times
Average assembly time
≤3 minutes
Life time
30 years
Tensile strength
30N for 2.0mm round cable
50N for 3.0mm round cable
50N for 2mm x 3mm or 1.6mm x 2mm flat cable
Operation temperature
-40°C to 85°C
DATASHEET
DOWNLOAD
USER MANUAL
DOWNLOAD
PRODUCT APPLICATIONS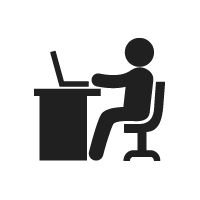 CENTRAL OFFICE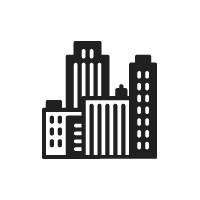 FIBER TO THE BUILDING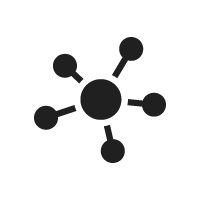 PON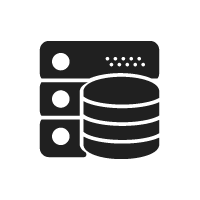 DATA CENTER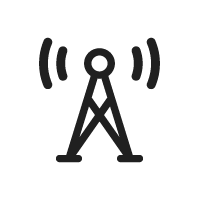 FIBER TO THE ANTENNA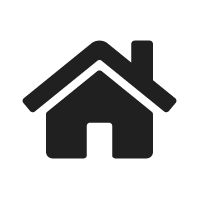 FIBER TO THE HOME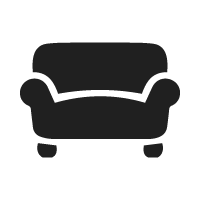 FIBER IN THE HOME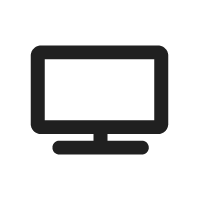 CATV

BASE STATION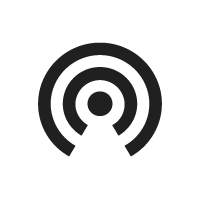 WAN

LAN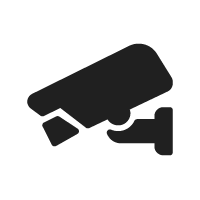 SURVEILLANCE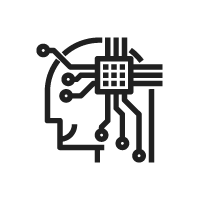 INDUSTRIAL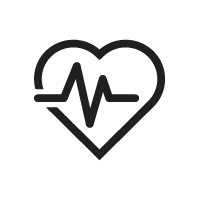 HEALTHCARE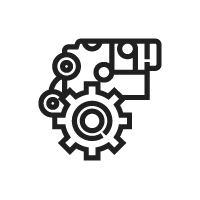 AUTOMOTIVE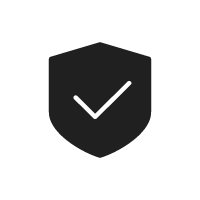 DEFENSE
SHIP TO ANYWHERE IN THE WORLD WITH ONE WEEK LEADTIME